Special  Appearances
Sylvia Kowalczuk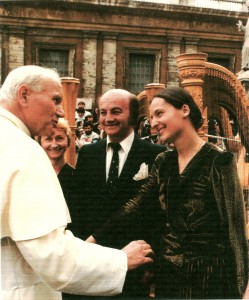 The  Vatican
Sylvia performed for John Paul II in the Vatican  She had played for the pope almost seven years earlier when he was a Cardinal in his native land of Poland in the famous city of Czestochowa, the International Sacred Music Festival'sacrosong.'
 .
.
.
The White House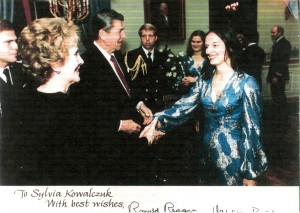 Sylvia Kowalczuk had honorable invitations to perform at the White House for several sitting US Presidents during their tenure.  She gave concerts at holiday celebrations for Ronald and Nancy Reagan, George H. Bush as well as Bill and Hillary Clinton. After the performances she was very fortunate to be able to personally meet the Presidents and the First Ladies.  She received Thank You letters from the White House personally signed by the Presidents.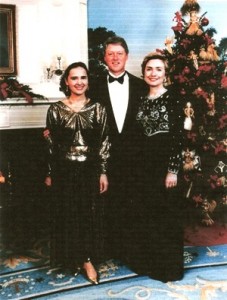 Good  Morning  America
Sylvia appeared on ABC News' 'Good Morning America'.
The Plaza Hotel, New York
Sylvia performed at The Plaza Hotel for over 15 years. She played for the opening of the hotel following a three year, $400 million dollar renovation.
.
.
The Sopranos
Sylvia Kowalczuk appeared twice on the Award Wining HBO series 'The Sopranos.'  She appeared as herself first on season IV, in episode 51, entitled 'Eloise' and 'Common Dream.' Filmed at the Plaza Hotel.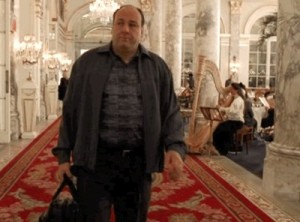 .
.
.
.
.
.
'The Prayer' by David Foster, Carole Bayer Sager, Alberto Testa and Tony Renis
Performed by Sylvia Kowalczuk
Often Performed  by Andre Bocelli / Celine Dion