Select Performances of Sylvia Kowalczuk
The United States and Abroad
(Please click on Programs to Read)
New York Lincoln Center – Avery Fisher Hall
New York Lincoln Center – Alice Tully Hall
New York – Merkin Concert Hall
New Jersey State Council – soloist with orchestra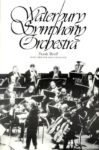 Waterbury Symphony Orchestra – soloist
Honolulu Hawaii, East-West Center
Europe : Germany, Hungary, Austria, Italy , France and England
Far East : Japan, Korea, China, Thailand and The Phillipines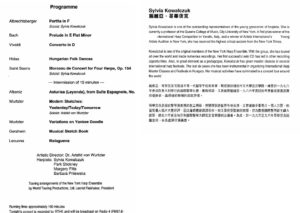 September 11 Memorial Concert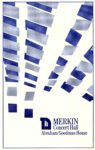 At The Players, New York City, N.Y.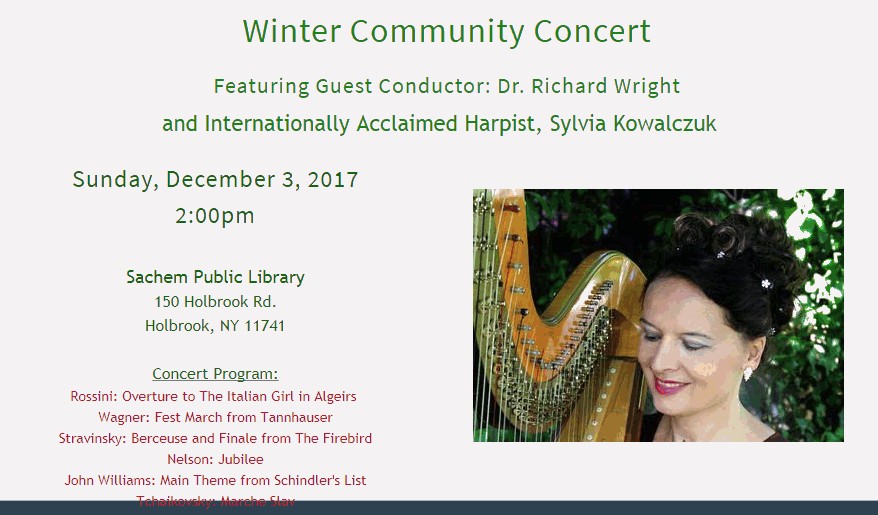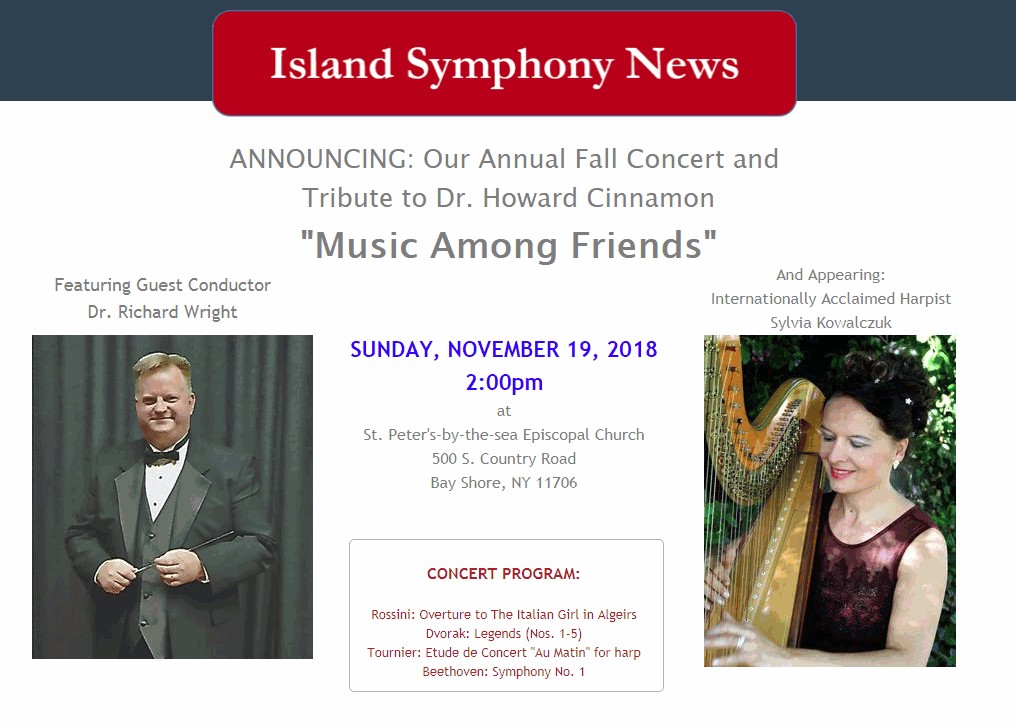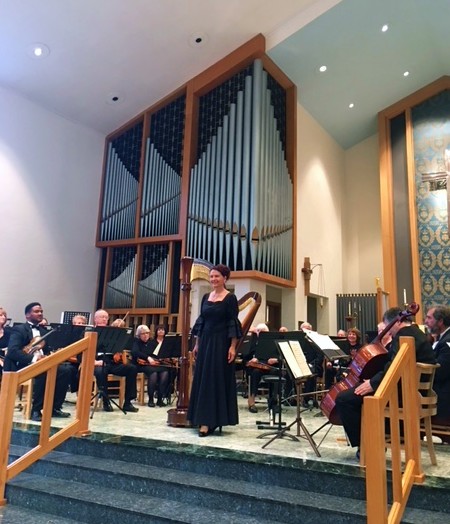 Sylvia Kowalczuk, with her great international appeal, has been fortunate to have the opportunity to tour the globe and share her rare talent with music lovers everywhere. In all languages, her harp music speaks to the soul and resonates the beauty of the instrument as so few are able.
European Concert Tour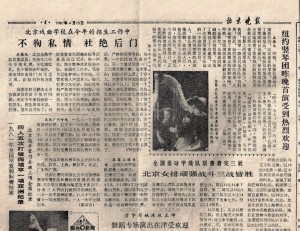 Sylvia performs with various Philharmony Orchestras four major harp concertos in one concert.
Mozart Flute and Harp Concerto in C
Haendel concerto in B-flat Major
Saint-Saens – Morceau de Concert Op.154
Ravel -Introduction and Allegro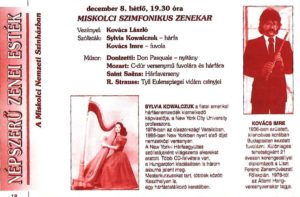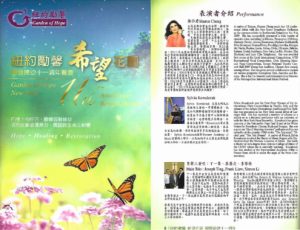 .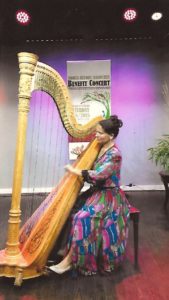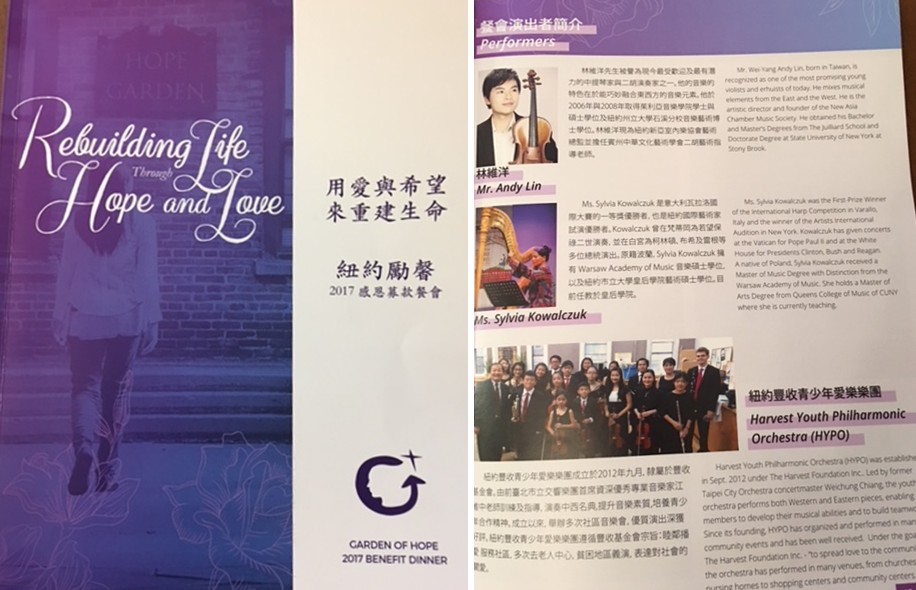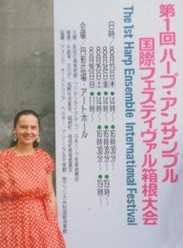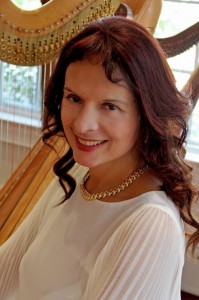 .