CD's Available for your Listening Pleasure!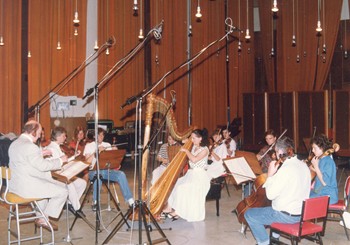 Sylvia Kowalczuk
To date, Sylvia has professionally recorded five albums while as a soloist with the New York Harp Ensemble, and Four Solo albums under the Hungaraton label, each met with great success. On her solo albums, she plays with an orchestral accompaniment as well as without. If you would like to purchase please click on the CD Cover for more information!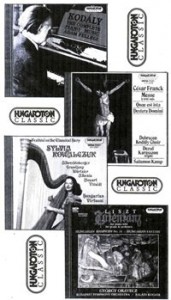 .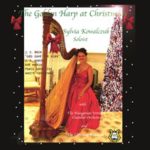 The Golden Harp At Christmas Sylvia Kowalczuk, Soloist. J.C. Bach "God Save The King" J.F. Handel, Ave Maria, Panis Angelicus, White Christmas. Compact Disc
With The Hungarian Virtuosi Chamber Orchestra and The Chorus Of Budapest.
.
.

Masterpieces For Harp And Orchestra, Vivaldi, Handel, Ravel and Gershwin featuring Sylvia Kowalczuk. Compact Disc
George Frideric Handel / Concerto in F Major
II. Allegro (Listen)
IV. Presto (Listen)
Gershwin's Rhapsody in Blue (Listen Below)

.
Harp Of Elegance, Sylvia Kowalczuk.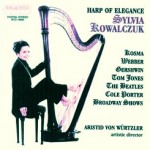 Kosma, Webber, Gershwin, Tom Jones, The Beatles, Cole Porter and Broadway Shows.
.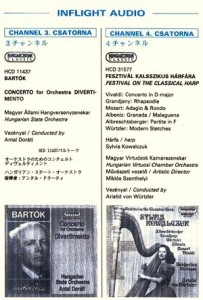 When You Wish Upon A Star; Washington, Feldolgozta (Listen)

Night And Day; Cole Porter (Listen)

Lara's Theme from "Doctor Zhivago; Webster, Jarre (Listen)

Eleanor Rigby; Lennon, McCartney (Listen)
.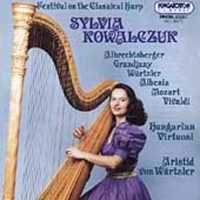 Festival On The Classic Harp, Sylvia Kowalczuk,  Albretchsberger, Grandjany, Wurtzler, Albeniz, Mozart, Vivaldi.
.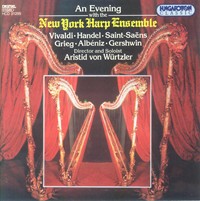 An Evening with the New York Harp Ensemble
Vivaldi, Handel, Gershwin and Others
Soloist Sylvia Kowalczuk
.
The Music of the Night Andrew Loyd Webber performed bySylvia Kowalczuk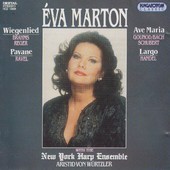 Eva Marton with the New York Harp Ensemble
Sylvia Kowalczuk accompanies Eva Marton
.
And these Christmas Selections!