Planning Your Event's Musical Repertoire!
Your Event's music choice is vital to the success of your event, and there are many choices.
Most other options feature a "One Size Fits All" mentality.  This may work well for others, however what about the music for your ceremony? Your Bar or Bat Mitzvah?  Your exhibit or Wine Tasting?  Your Grand  Opening?  Your Party?
Consider a renown Artist of the Harp for a unique memorable moment that will indelibly make an impression for your brand and set the perfect mood for your celebration!  Nothing brings elegance to an event quite the way a Harp played by Sylvia Kowalczuk; either solo, duet, trio or quartet with flute, violin or cello!
Planning a Wedding? Please click Here! 
.
.
.
.
.
.
Complete Entertainment Service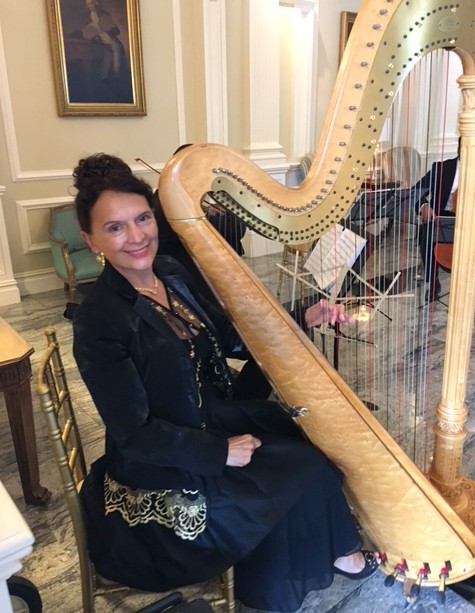 .
.
.
.
.
.
.
.
.
.
Sylvia Plays Antonio Vivaldi – Concerto in D

Sylvia can coordinate your complete entertainment needs from arrival to dismissal!
Planning Another Type of Event? Please click Here!
The Finest Music for your Party or Wedding with Combinations of Different Instruments

Sylvia can coordinate with the finest professional musicians as she has long relationships within the performance music industry.  The musicians she chooses will have extensive credentials and be completely professional.  Cello, Flute, and the Violin are only some of the more common instruments she accompanies.
International Repertoire in Classical, Semi Classical and Broadway Musicals, Love Songs and Favorites!
Sylvia Kowalczuk not only relishes the classics, but loves to perform different styles. She can Rock and Roll or Swing, she can be Elegant as well as Entertaining!
Click Here to Contact Sylvia Today!
Planning A Wedding?
Please Click Here!