Choosing Size and Grouping of Musical Event
Planning a WEDDING? Click HERE Please 
.
.
.
.
.
.
.
.
Sample of Harp and Flute Duet "Moon River" Click to Hear!
Here are some of your choices:
*Harp Soloist
*Harp and Flute Duet or
.
*String Trio (You can choose
any three instruments)
Harp, Violin, Viola, Flute and Cello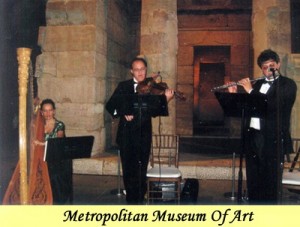 *String Quartet
Violin, Violin Viola Cello or
Harp and three other instruments.
*Harp with String Quartet,
also
*Strolling Violins (perfect for those Romantic Moments!)
 Click Here To See Suggested Music Selections!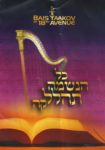 .
Other Examples of Events:
Bais Yaakov
Russian Heritage Festival in cooperation with Mayor Michael Bloomberg and the City Of New York.
NYC Mayor Bill De Blasio congratulating Sylvia after performance at the Metropolitan Museum of Art, New York!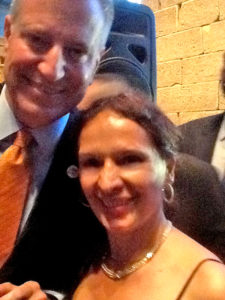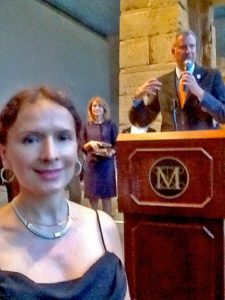 More Venues:
The Pierre Hotel
Pierre Hotel Jewish-American Fundraising Event
Metrpolitan Museum Of Art Cultural Heritage Festival
Plaza Hotel Renovation Re-Opening Event