Wedding Musical Repertiore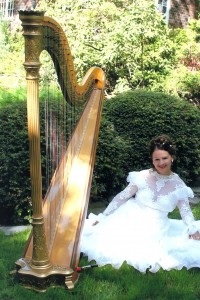 Sylvia Kowalczuk is an Internationally Acclaimed harpist who will perform elegant and diverse music for your Wedding! Just imagine how wonderful your ceremony would be with Sylvia and her Harp playing just for you and your wedding guests!
She is experienced in weddings of many different faiths including Catholic, Protestant, Jewish religions and more.  She will bring her rare talent either alone or in concert with instruments of your choosing specifically personalized to your event!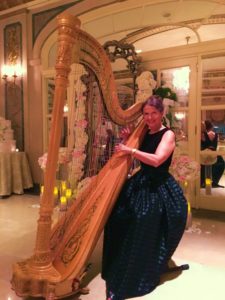 .
.
.
Sylvia can help you to plan your event from beginning to end. Depending upon the size and magnitude of your event, your needs might range from one instrument to several. Whether large or small, Sylvia's seasoned professionalism and expertise will make it a moment never forgotten!
Music for Pre-Ceremony / Prelude – This is when guests are gathering around before the actual ceremony. To make a nice atmosphere, building excitment before actual ceremony. Usually the music is Popular or Classical
Slyvia performs 'Canon in D, Johann Pachelbel'
Ceremony Music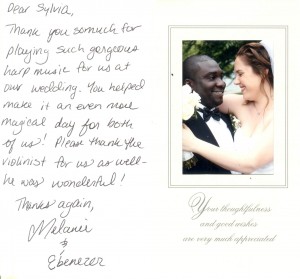 Click Here for Music Suggestions
Some of Sylvia's recommended Music List.  Feel Free to Contact Sylvia for further information!
.
.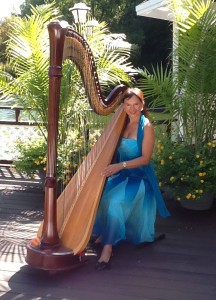 Dance Set
 Any "special" songs you and your spouse would like to dance to? This is your first moment in the spotlight as Husband and Wife. This is a very special moment, it serves as a launching point and sets the tone for the remainder of the Reception! Love Songs and Pop are the standards for this portion of the event.
Reception / Cocktail Reception / Dinner Reception
Music of your choice from solist or groups. Usually Pop and Classical songs. Music during dinner reception could perform continuously for entire reception or alternate with Band or DJ for the event. For instance, after the dance set when guests are being seated for dinner or desserts, or as a special event during the dinner reception. This music is usually Classical or Popular.
 When choosing the size of your entertainment grouping you will need to consider such things as available space, number of people attending, and size of the room. Some of the groupings that are available are:
Harp Soloist with Sylvia
*Harp and Flute or
*Harp and Violin duet
.
Sample of "Moon River"
Harp and Flute Duet Click to Listen!
*String Trio (You can choose any three instruments: Harp, Violin, Viola, Flute and Cello)
Planning Another Type of Event? Click Here!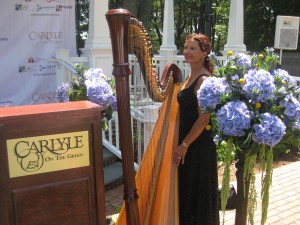 .
.
.
.
.
Sylvia has frequently performed at the following locations for Weddings and Other Events and recommends them for their professionalism:
Oheka Castle